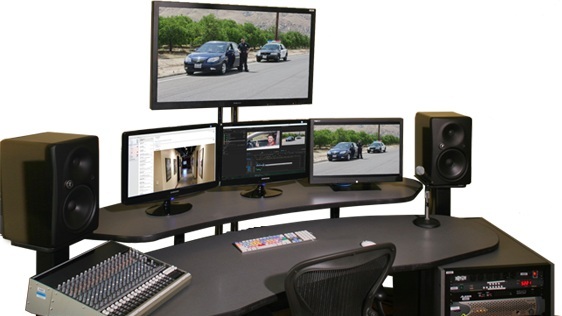 All of our systems are designed and setup by expert technicians to provide the most technically streamlined computer system, maximizing efficiency for video editorial, saving you time and money. Our technicians will work with you to configure a workstation to solve all your needs.
(Only available in Los Angeles)
As a minimum standard we configure every system with the following basic components:
Mac-based Computer, optimized for video editorial

Two 27″ LCD, Computer Screens
Powered Stereo Speaker

Professional's Keyboard and Mouse

Ediotor's Chair
40″ LCD Playback Monitor

Sit/Stand Desk
*Other setups and configurations can also be provided. Please contact us directly and we can work with you to figure out the best delivery plan for your project.