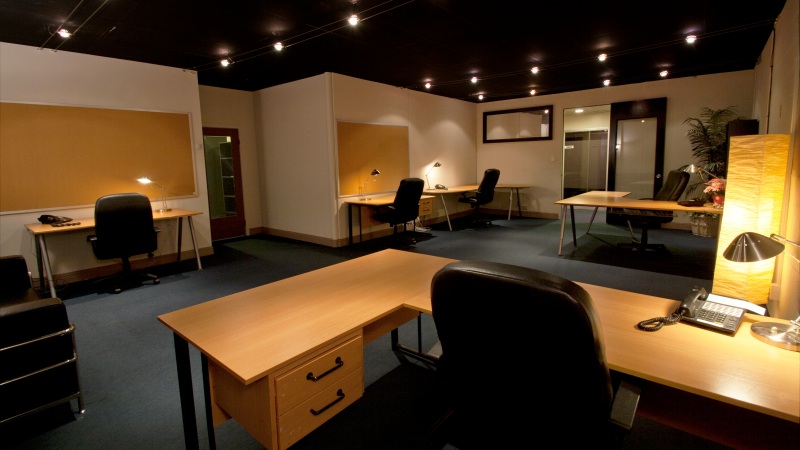 4 large bullpens and over 40 spacious production offices are available for your production staff. Each bullpen and office has 24/7 access, up to 40MB upload/download speeds, technical and IT Support, printers, copiers, computers, on-site parking and other rentals readily available.
(Only available in Los Angeles)
Need to rent Bullpens or Offices in Hollywood? House your entire production comfortably and efficiently, all under one roof.
4 Large Bullpens

40 Spacious Production Offices

24/7 Access

Internet (up to 40MB upload/download speeds)
Technical and IT Support

Printers and Copiers

Computers Provided (if needed)

On-Site Parking
Access to:

Conference Room

Two Spacious Lounge Areas

Two Kitchens
*Other setups and configurations can also be provided. Please contact us directly and we can work with you to figure out the best delivery plan for your project.